Edgewood

High School




Class of 1965
Click on the "Tickets for 55th reunion" link on the left.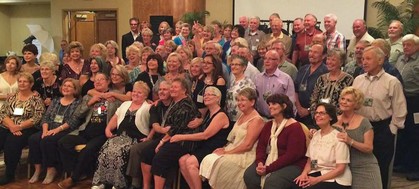 ANNOUNCEMENTS
•

We are sad to announce that on December 16, 2020 we had to say goodbye to Craig Alan Fuller (Ozark, Missouri). Family and friends can light a candle as a loving gesture for their loved one. Leave a sympathy message to the family in the guestbook on this memorial page of Craig Alan Fuller to show support.

He was loved and cherished by many people including : his wife Sheila Fuller (Rinde); his children, Heather Croke (Michael), Jennifer Sinkwitts (Scott), Joe Fuller (Nicole) and Sarah Williams (Jason); and his grandchildren, Eden, Nolan, Addison, Braeden, Ruby, Devin, Rocco, Jack and August. He was also cherished by relatives, but also by his many friends.

Visitation was held on Saturday, December 19th 2020 from 2:00 PM to 4:00 PM at the Adams Funeral Home (504 W Walnut St, Ozark, MO 65721). The family has requested that masks be mandatory and that all visitors wear a mask. The family will be practicing social distancing and will be conducting virtual hugs and high-fives only.

In lieu of flowers, the family requests that memorial donations to the National Breast Cancer Foundation - https: //http://www.nationalbreastcancer.org.